High-Quality secure storage units
ABC Storage/Warehouse is engineered from the ground up to be a superior storage facility. The exterior of each building is graded down and away from each unit to channel water away from buildings. This allows our facility to better withstand the weather without affecting your items.
The entire perimeter of the facility is fenced with a locked gate. Customers receive a personalized unlock code for digital keypad access 24 hours a day, 7 days a week. Property is under constant video-surveilance for security
All units come standard with reinforced entry that opens at least 92" for increased storage capacity. Some units, like our 10' x 30' size, come with doors on both ends allowing for the easy pull-through of vehicles.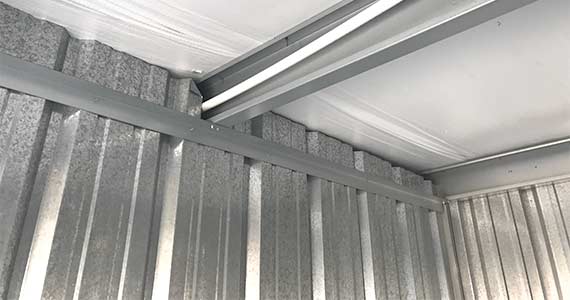 Our buildings are constructed from America made steel: no wood and no cinder blocks. An all-metal framework means there is nothing to hold moisture or burn, keeping your valuables safer longer.